Client Testimonials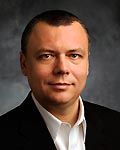 Dr. Radoslav Danilak
Co-founder CEO, Tachyum
"As a company introducing the most disruptive, game-changing processor on the market, we needed to gain mindshare quickly. I had worked with JPR at my last company, Skyera (which was acquired by Western Digital), and knew that they would produce the same great results. They exceeded our expectations once again with the amount of analyst and journalist calls and the immediate, positive and constant buzz that was created and continues to date. JPR delivered much more than expected and quickly moved us to the forefront of our chip technology segment. Their relationships, experience and personalized service they deliver is unbeatable."

Holly Frost
CEO, Texas Memory Systems
"When TMS decided it wanted to bring in a PR agency to make a lot of noise and take our company to the next level, we reached out to many of the industry's top influencers for recommendations. I picked JPR Communications because everyone knew and respected them. Also, many of their client companies had been acquired in a few years after Judy's 'magic marketing.' After bringing JPR into the TMS family, I can say it was one of the best decisions we made as a company. Their aggressive strategies, strong relationships and tenacity quickly moved us into the spotlight and led to increased sales and the eventual acquisition of TMS by IBM. What a great firm and fun team to work with!"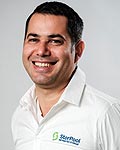 "We did our due diligence before selecting an agency and agreed that JPR was the best fit for us. After several interactions with the JPR team, we were convinced that we made the right decision. This is a group of hardworking, assertive and knowledgeable people who understood immediately our market, our disruptive technology and what we were bringing to market. From the start of our relationship, editorial and analyst briefings were numerous and relationships started. If you're looking for an agency dedicated to your success and generating more results than you expected, JPR is the agency for you."

Yan Ness
CEO, Verge.io Inc.
"We've used other providers, but they just don't have the connections and skills JPR brings to the table. They are ideally suited for companies in our industry and at our stage. Within a matter of weeks JPR had us doing virtual roadshows to analysts and editors. Something we would never have been able to pull off. The result is that JPR elevated VergeIO's stature and awareness beyond our expectations, and quickly. If you're an early stage tech company in this industry, I don't know why you wouldn't use JPR."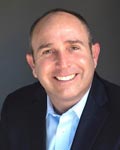 Rob Telson
VP of Ecosystems & Partnerships, BrainChip
"Being in a hot market, having a powerful executive team and setting the bar for the artificial intelligence market for edge devices are attributes any company would envy. But getting this great story out to industry influencers, bloggers and journalists is the task we assigned to JPR. From the outset, we felt like we had expanded our marketing team. The time and effort they put in on our marketing and PR continued with no break in their dedication, support and knowledge. The results have been amazing. The team is not only on call 24x7 but always fun to work with."