About Us
JPR Communications was founded to introduce new companies, technologies, and products to global audiences and remains at the forefront of industry change. Its core team has worked together since pre-Y2K and maintains its expertise, energy, focus, passion, and credibility through its dedication to quality work, personal service, ongoing research, and creativity.
JPR Team
Judy Smith
Agency President
With more than 20 years of experience with technology companies, Judy Smith manages all activities at JPR. She cultivates and maintains relationships for clients with industry gurus/analysts and top-tier editors and works with clients on premeditated and strategic public relations programs. Taking a multitude of companies from stealth mode through acquisition and/or IPO is a specialty, as well as growing well-established and sizable companies beyond their anticipated rate. Well known and well respected, Judy also gets involved in creating strategic and synergistic relationships between JPR clients and other companies she knows when appropriate.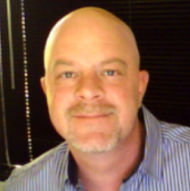 Mark Smith
Executive Vice President
Mark Smith, a partner at JPR Communications, has more than 15 years of high technology public relations experience working with companies to take them from stealth mode through leadership in their markets. He lends his creativity, technology knowledge and energy to the pursuit of client visibility and branding. As Executive Vice President of JPR Communications, he plays a leading role in the company's success, its business development, client strategic programs, client services and satisfaction. Mark has headed up the majority of startup launches and played a leading role in the acquisition of five of them.

Kezia Jauron
Senior Account Director
Kezia Jauron has worked in PR, marketing and advertising for high-tech and consumer electronics clients since 1998. A trailblazer in identifying and reaching the unique SMB market, she has managed campaigns for some of the industry's largest companies including EMC, NetApp, and Hitachi-Maxell. Aside from domain expertise in SMB technologies, she works alongside JPR account executives and staff on strategic projects involving the reseller channel, service providers and vertical markets.

Dan Miller
Senior Account Director
Dan Miller has been at the forefront of high-tech public relations for more than 11 years. Dan works with his clients to ensure flawless execution of predefined public relations strategies to help establish and enhance a positive corporate image in the media and business communities. Dan dispenses his expertise in a personable manner, securing for his clients relationships with key technology editors and analysts. He is an expert in the technology sector and has a keen understanding of his clients' positions within that arena. Dan frequently monitors the media for trends that will affect his clients and stays well informed about the competition.

Matt Walker
Writing Director
Matt Walker has written thousands of press releases, case studies, fact sheets, media alerts and other collateral materials for more than 70 leading technology companies. After nearly a decade working at entertainment companies such as Disney and FX Networks, Matt came to JPR as an account manager servicing a number of CRM, storage and software companies, earning his clients recognition in business, trade and vertical publications. He also provides expertise with newsletter and website design. An award-winning student editor, Matt holds a Bachelor's degree in journalism with an emphasis on public relations from California State University, Northridge.

Gary Smith
Account Manager
Gary Smith is responsible for JPR Communications' successful awards program for clients. He monitors, evaluates and submits detailed information to a wide list of publications, trade shows and service organizations that award recognition to the latest and greatest technological and management innovation. Gary also manages speaking opportunities available at major industry events, securing placement for client management to evangelize and promote their storage and networking architectures, products and solutions.